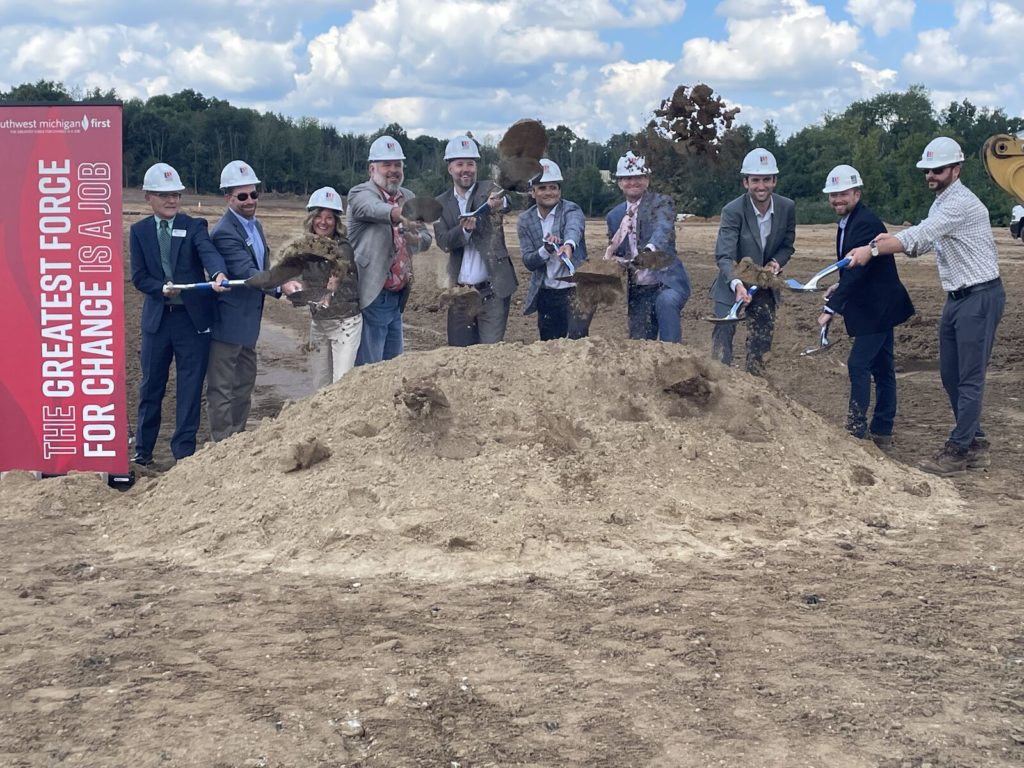 PORTAGE, Mich. — Dozens attended a groundbreaking ceremony in Portage Monday, Aug. 22, for a new 240,000-square-foot industrial building.
"If you can imagine a football field long and a football field almost in width, that's the size of this building," said Jamie Clark, the president of Clark Logic, and the developer on this project.
The facility, located off East Milham Ave. near the intersection of Lovers Lane, still does not have a tenant to move in.
"It's expected to bring a lot of jobs, a lot of tax revenue to the city of Portage here," said Jared Lutz, the Director of Attraction and Research at Southwest Michigan First. "We don't know the tenant so we don't quite know what their personal property investment will be, what their job creation will be, but we know it's going to be an anchor for Portage."
More revenue for the city of Portage, and attracting and retaining industrial companies to Southwest Michigan is the goal for the project.
"In Southwest Michigan, we have such limited industrial supply of real estate on the market today that meets the needs of what our consumers need," Lutz said. "So, we're really excited about this to have local partners here that were able to take that risk and build that building so that we can serve that tenant that can expand here in Southwest Michigan."
The new facility is expected to take the next 13 to 14 months to complete. It was expected to cost $20 million to build.