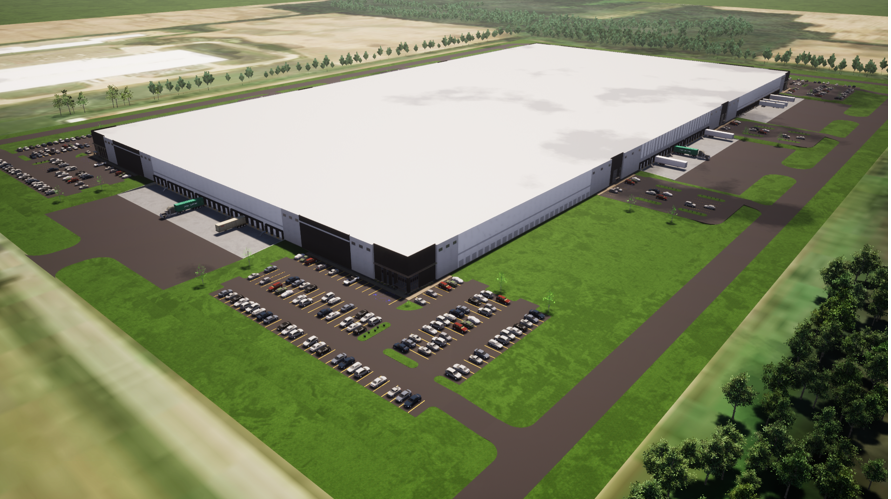 FCIP South Park – PHASE 1
SITE ADVANTAGES
I-94 Passes through Pavilion Twp and is roughly ½ point between Chicago and Detroit making it a hub for logistics operations traveling between the two major cities.
Foreign-Trade Zone # 43, 3 Rail Providers, 26 International Companies
Within 75 Miles of Battle Creek is Kalamazoo, Grand Rapids, Marshall, Jackson, & Lansing.
All utilities prepared to site with vast service capability.
Abatement Approval of 50% for 12 Years
Environmental Clean Green Site
All Due Diligence Completed (Survey, Soil Borings, Environmental, etc)
SOUTHWEST MICHIGAN ADVANTAGES
Competitive Lease Rates
Industry Low Construction Pricing
Strong Skilled Labor Force
Strong Housing Market
Great use of Solar for Roof System
Building Specifications
Site Area: 117.4Acres

Total S.F.: 1,093,400 

Office Space: 20,000 SF

Ceiling Height: 36 FT

Column Spacing: 50′ x 50′ 

Dock Doors: 96 (40 Additional Knockouts) 

Overhead Doors: 12

Fire Suppression: ESFR

Electric Service: 12,000 Amp/450V/3P

Lighting: LED 35′ Candles

Floors: 6″ + TBD

Climate Control: HVAC in Office & Thermocycler's in Manufacturing

Options: 8″ Concrete Floors, Rail Spur, Additional Docks
KALAMAZOO MARKET DETAILS 
20 Fortune 1000 companies headquartered or physically present and a skilled workforce diversified in our primary industry sectors that have made the region a leader in medical devices, pharmaceuticals, design-based manufacturing, packaging, agriculture and food processing. The region is the:
World Headquarters for the Kellogg Company, Stryker Corporation and Whirlpool Corporation
Site selected by more than 100 international companies
Tops among metropolitan statistical areas for employment for Drugs and Pharmaceuticals and Medical Device Equipment
Strategic midpoint location between Chicago and Detroit that lies within a one day's drive of:
54% of the nation's manufacturers
48% of all national retail sales
54% of the nation's business payroll
65% of Canada's Gross National Product
HIGH DEMAND FOR CLASS A DISTRIBUTION SPACE THAT DOES NOT CURRENTLY EXIST.
LITTLE TO NO VACANCY AMONGST 3PL & WAREHOUSE COMPANIES.